SALES TEAM
DEPARTMENT STAFF PENDING UPDATE. There are currently no staff information uploaded for your requested department. Our dealership staff enjoy hearing from our customers. If you wish to contact a specific staff member here at Rosen Milwaukee Nissan Commercial Vehicles, please feel free to contact us by the phone numbers or online web forms found at this website.
Inventory Preview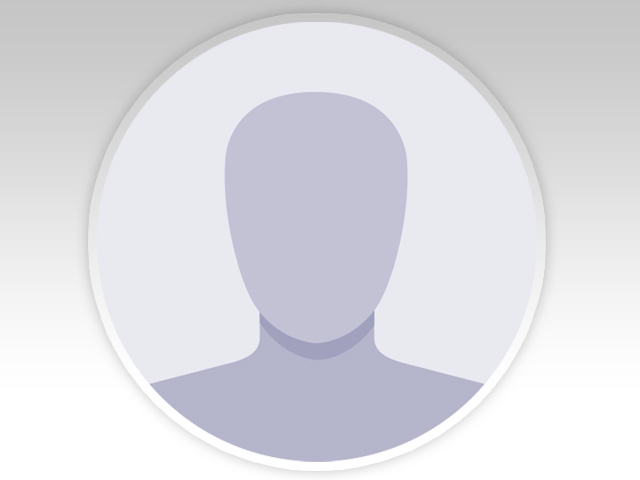 Good Afternoon. Now that you're here, below is a featured list of cars for your consideration. We're proud of our large selection of vehicles for sale; and you will find our prices to be competitive because we engage in
Minimum Advertised Pricing (MAP)
and
Maximum Total Savings (MTS)
processes.
NEW
2020 NISSAN
FRONTIER
SV
4WD
MSRP*:

$33,245

MAX TOTAL

SAVINGS*:

- $4,323

DEALER SALE

PRICE*:

$28,922
DETAILS

Vehicle Facts
EXT. COLOR
Cayenne Red Metallic
ENGINE
3.8L DI DOHC 24V V6
AVAILABLE @:
Rosen Milwaukee Nissan Commercial Vehicles
5505 South 27th Street
Milwaukee, WI 53221
Call us:
800-251-1074
NEW
2021 NISSAN
TITAN
S
4WD
MSRP*:

$45,400

MAX TOTAL

SAVINGS*:

- $5,034

DEALER SALE

PRICE*:

$40,366
DETAILS

Vehicle Facts
ENGINE
5.6L V8 DOHC 32V 400hp
AVAILABLE @:
Rosen Milwaukee Nissan Commercial Vehicles
5505 South 27th Street
Milwaukee, WI 53221
Call us:
800-251-1074
NEW
2021 NISSAN
TITAN
SV
4WD
MSRP*:

$51,535

MAX TOTAL

SAVINGS*:

- $6,339

DEALER SALE

PRICE*:

$45,196
DETAILS

Vehicle Facts
ENGINE
5.6L V8 DOHC 32V 400hp
AVAILABLE @:
Rosen Milwaukee Nissan Commercial Vehicles
5505 South 27th Street
Milwaukee, WI 53221
Call us:
800-251-1074
NEW
2021 NISSAN
TITAN
SV
4WD
MSRP*:

$51,840

MAX TOTAL

SAVINGS*:

- $6,368

DEALER SALE

PRICE*:

$45,472
DETAILS

Vehicle Facts
ENGINE
5.6L V8 DOHC 32V 400hp
AVAILABLE @:
Rosen Milwaukee Nissan Commercial Vehicles
5505 South 27th Street
Milwaukee, WI 53221
Call us:
800-251-1074
NEW
2021 NISSAN
TITAN
SV
4WD
MSRP*:

$52,330

MAX TOTAL

SAVINGS*:

- $6,448

DEALER SALE

PRICE*:

$45,882
DETAILS

Vehicle Facts
ENGINE
5.6L V8 DOHC 32V 400hp
AVAILABLE @:
Rosen Milwaukee Nissan Commercial Vehicles
5505 South 27th Street
Milwaukee, WI 53221
Call us:
800-251-1074
NEW
2020 NISSAN
TITAN
SV
4WD
MSRP*:

$53,115

MAX TOTAL

SAVINGS*:

- $9,610

DEALER SALE

PRICE*:

$43,505
DETAILS

Vehicle Facts
ENGINE
5.6L V8 DOHC 32V LEV3-ULEV70 400hp
AVAILABLE @:
Rosen Milwaukee Nissan Commercial Vehicles
5505 South 27th Street
Milwaukee, WI 53221
Call us:
800-251-1074
NEW
2021 NISSAN
TITAN
SV
4WD
MSRP*:

$55,455

MAX TOTAL

SAVINGS*:

- $6,849

DEALER SALE

PRICE*:

$48,606
DETAILS

Vehicle Facts
EXT. COLOR
Deep Blue Pearl Metallic
ENGINE
5.6L V8 DOHC 32V 400hp
AVAILABLE @:
Rosen Milwaukee Nissan Commercial Vehicles
5505 South 27th Street
Milwaukee, WI 53221
Call us:
800-251-1074
NEW
2021 NISSAN
TITAN
SL
4WD
MSRP*:

$64,135

MAX TOTAL

SAVINGS*:

- $7,254

DEALER SALE

PRICE*:

$56,881
DETAILS

Vehicle Facts
ENGINE
5.6L V8 DOHC 32V 400hp
AVAILABLE @:
Rosen Milwaukee Nissan Commercial Vehicles
5505 South 27th Street
Milwaukee, WI 53221
Call us:
800-251-1074
NEW
2021 NISSAN
TITAN XD
SV
4WD
MSRP*:

$56,440

MAX TOTAL

SAVINGS*:

- $6,704

DEALER SALE

PRICE*:

$49,736
DETAILS

Vehicle Facts
ENGINE
5.6L V8 DOHC 32V Federal 400hp
AVAILABLE @:
Rosen Milwaukee Nissan Commercial Vehicles
5505 South 27th Street
Milwaukee, WI 53221
Call us:
800-251-1074